"Chapters", Anti Music Review
Mike Campese – Chapters
by Kevin Wierzbicki
The recent earthquake in central Italy no doubt brought back horrible memories for Campese; the guitarist lost several relatives to a similar event that occurred in the same area a few years ago. Campese memorializes the tragic event in "The Quake of Laviano," the album's lead-off track and a cut that really showcases the varying tones that he gets out of his acoustic guitar; the instrumental mimics the event as bright, carefree notes are suddenly interrupted by chords that rumble ominously. Regardless of the horror that inspired it, "The Quake of Laviano" is a thing of beauty, as are the prog-tinged "You Take My Breath Away," a vocal cut where Campese plays electric guitar, piano, drums and synth in addition to singing, and the speedy Steve Howe-like picking of acoustic instrumental "Capriccio Di Parma." Campese likes to say that he is not a singer, he is a guitarist that sings, and while his vocal work on a few songs here is perfectly fine, the bulk of the album is instrumental. Campese's travel, especially in Italy, has inspired much of the music here, evident in titles like "Cathedral of Florence," "Treviso Skies," "Dance of Venice" and the cleverly-titled "Romeing the Colosseum," all of which feature masterful playing and many of which move at a tempo that's conducive to grooving along. The album's final two cuts are inspired by a place as sunny as Italy that's located on the other side of the world; vocal cut "The Garden Isle" and closing instrumental "Kona" are as sublime as Hawaii itself.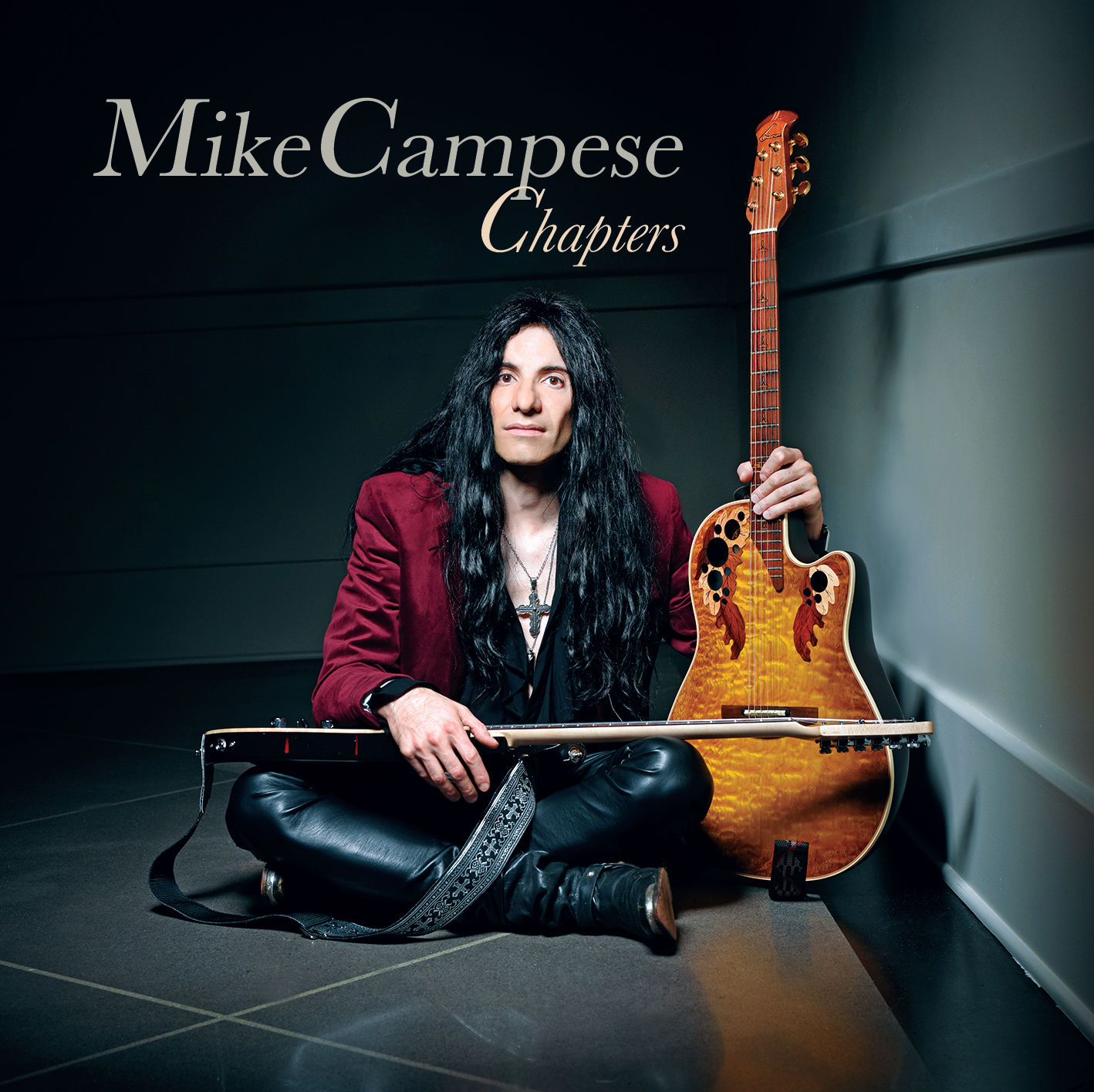 Mike Campese – Chapters
Rating: 4
Original Feature, Click Here!