"Chapters" Album Review – Rise Metal
Reviews de CD's: MIKE CAMPESE – "Chapters"
MIKE CAMPESE
"Chapters"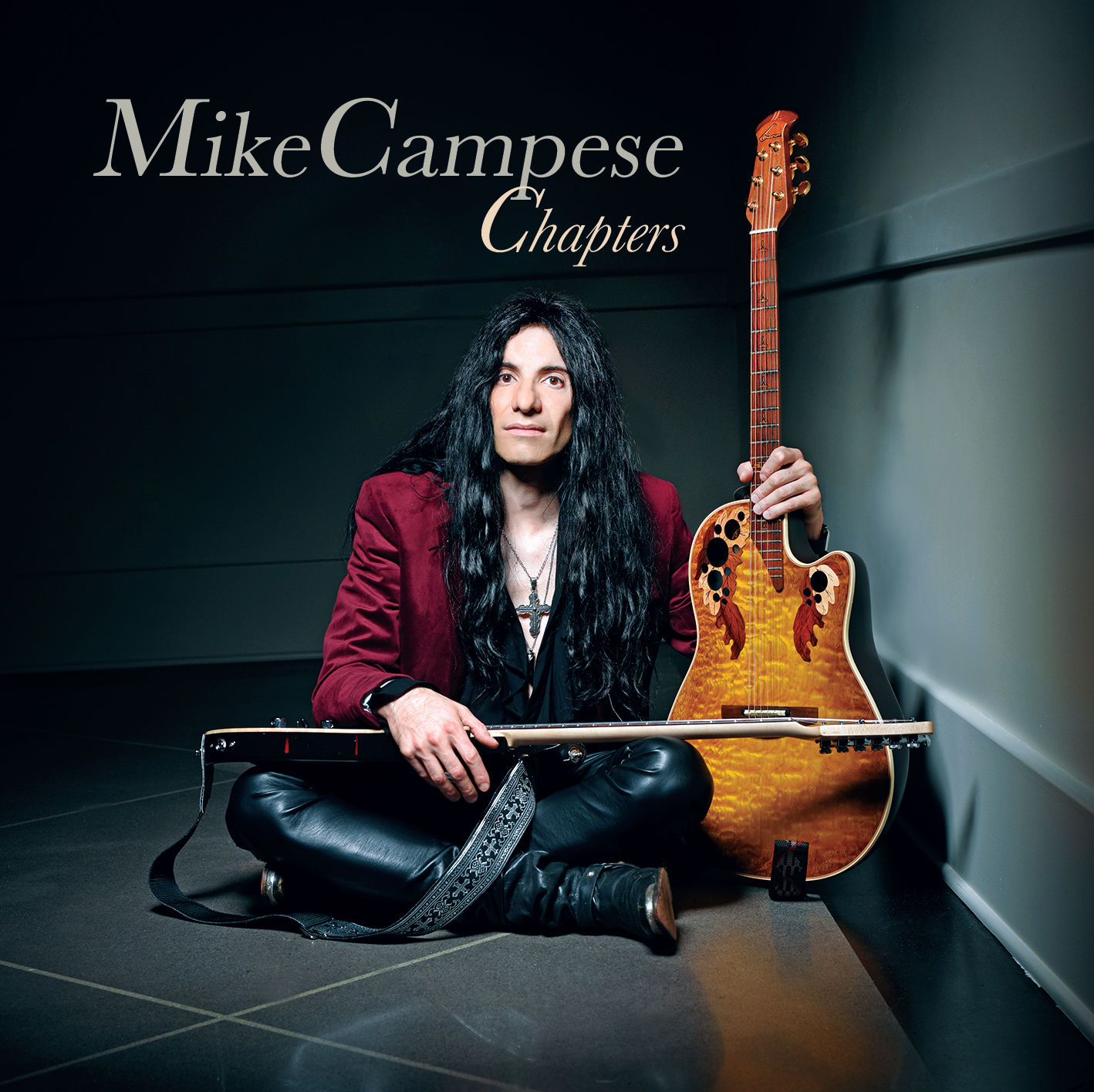 Mike Campese es un virtuoso guitarrista norteamericano, nacido en New York y que aparte de su carrera solista, ha contribuido en infinidad de álbumes de grandes luminarias de la música rock. Además ha realizado muchas clínicas en donde ha dictado cátedra con la guitarra.
"Chapters" es su noveno trabajo discográfico como solista, que nos ofrece una variedad de composiciones instrumentales en su mayor parte, y más específicamente un disco de guitarras acústicas, bastante intimista, eventualmente acompañado de algunas guitarras eléctricas.
Campese recorre el país de la bota a través de sus 15 piezas que van del rock al metal, y otros estilos que hacen este CD bien heterogéneo.
Algunos temas llevan sonidos algo tristes como "The Quake Of Laviano", que recuerda la tragedia de dicha localidad italiana sacudida por un terremoto en 1980 y en donde Mike perdió a varios allegados.
También está "You Take My Breath Away", uno de los pocos temas en los que Campese pone su voz.
En general, es un buen disco, para escuchar en momentos de relajación.
Tema destacado: "Riding to Amalfi Coast"
Más info en: www.mikecampese.com
Diego Ramírez y Lucas Gordon.
Original Feature – Click Here!