Mike Campese Christmas Show. NYS Music, Albany NY.
Mike Campese Christmas Show In Albany.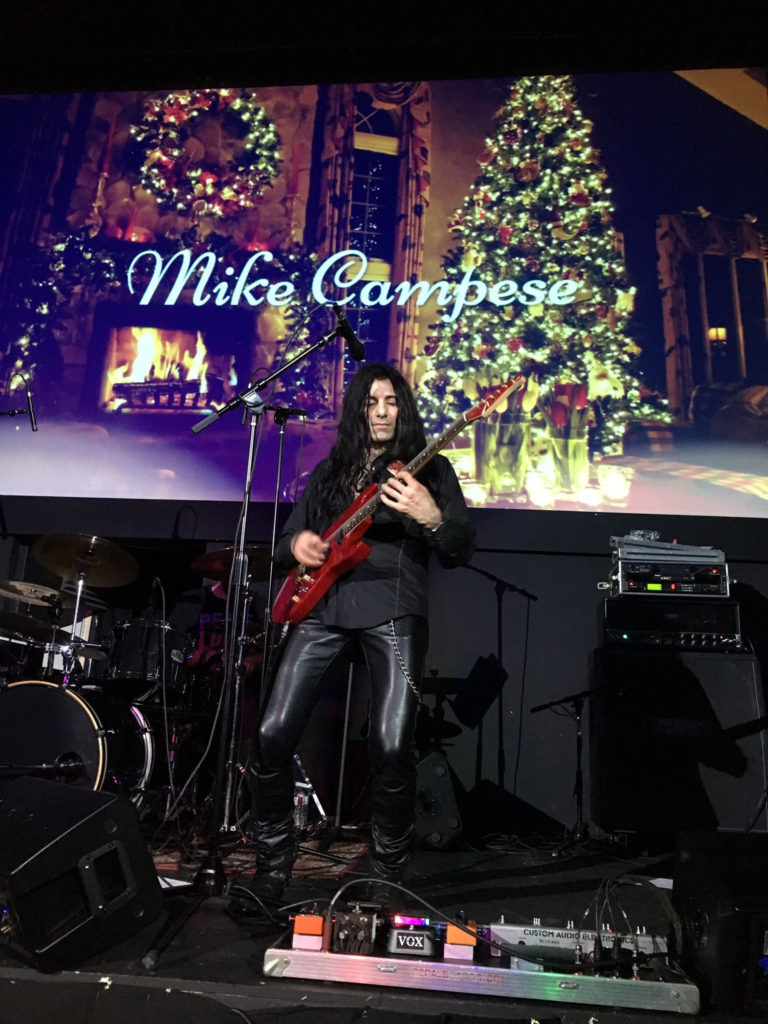 Hey Albany area rock fans, are you in the holiday spirit? If so, guitar virtuoso Mike Campese will bring his heavy shredding style of hero holiday guitar playing to The Madison Theater on Saturday, Dec. 5.
Campese and his band will play rock-themed holiday favorites such as "Deck the Halls," "Grinch," "Have Yourself A Merry Little Christmas," "Auld Lang Syne" and "Silent Night," to name a few.
Show time starts at 8:30 and tickets cost $10.
Campese has released eight studio albums in his solo career, but the holiday-inspired show will see Campese perform songs from his sixth studio album The Meaning of Christmas, along with some other releases. The well-received album was released in 2008.
Campese is a guitar virtuoso and composer. He is best known for his time as a member of the symphonic speed metal group Trans-Siberian Orchestra. Campese was chosen over several guitarists in 2004. In his first album with the band, Campese received a gold record for his work on TSO's fourth album, The Lost Christmas Eve.
Campese is no stranger to the Albany area, born right in the New York capital and graduated from Shaker High School in Latham. Campese is an honors graduate from the Musicians Institute in Hollywood, California. Growing up around musicians, Campese started playing guitar at the age of 13. His father was a virtuoso violinist and his brother also played guitar.
Fans can also catch Campese in a solo performance at this year's First Night 2016 in Saratoga Springs at Empire State College's meeting room #1 – 103 starting at 7 p.m. At midnight, Campese will play to the First Night fireworks inside Congress Park to "rock" in the New Year. You can see the original feature here..
Read more at NYS Music…