Mike Campese Interview – The Metal Pit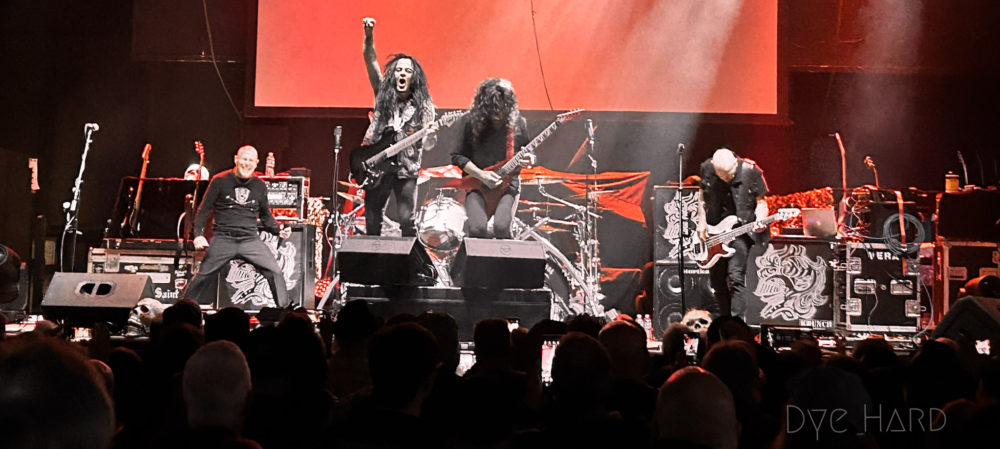 Mike Campese Interview
Guitar virtuoso, Composer, and Educator Mike Campese is an all-around nice guy. I caught up with him for some Q & A after he was arriving back in the United States after a video filming and photo session in Bora Bora. Mike is from New York and is most known for being a part of the multi-platinum band Trans-Siberian Orchestra. Mike's 11th album Reset has been officially released and is available to purchase on his website. Mike says; "Most of this album was recorded during the pandemic, some of it was made before. He named the album "Reset" for several reasons. One is that the world resets after and during pandemics, allowing the planet to heal over time after a catastrophe. Ladies and Gentlemen, Mike Campese…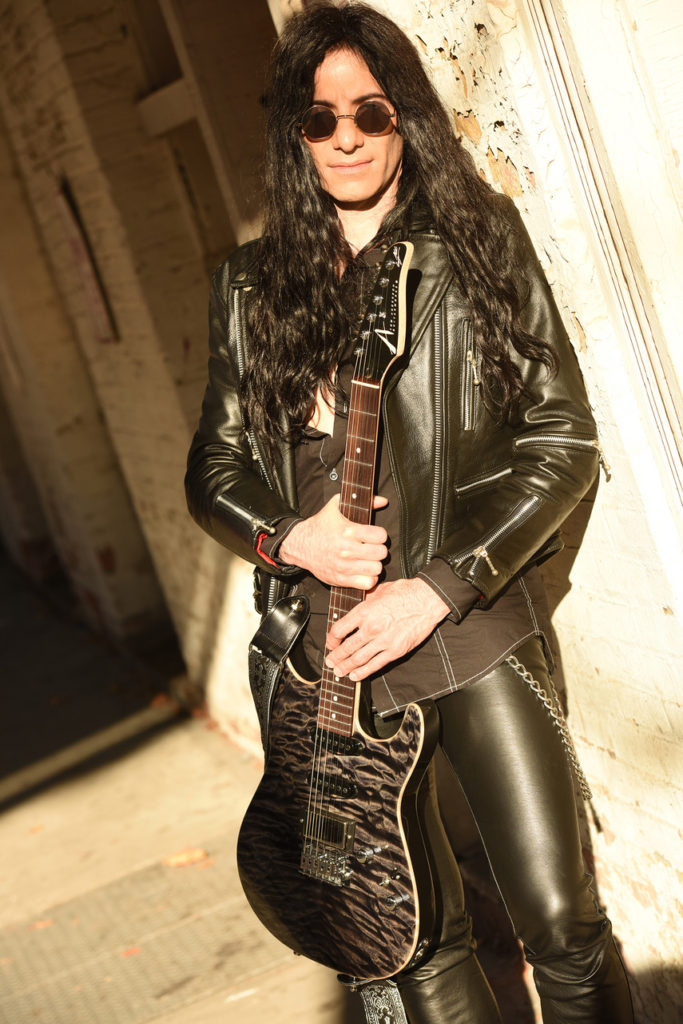 1. What do you like most about playing music?
I like that I can express myself and do what I love. I also love the reaction from the fans. It means a lot to me when someone likes and is touched by my music.
2. Describe your creative process when you write new music.
There are many ways I write music and it can be different each time. It can start from a simple idea on guitar, like a melody or a chord progression etc and I will develop it from there. I get ideas all the time and I will record them on my phone and label them. If I feel I want to develop one of these ideas into a tune, I will brainstorm or improvise on the idea. I usually envision the whole tune in my head before it is written. Also, there are times I will write and get ideas without the guitar and experiment on a laptop on an airplane. I have even composed some full songs this way.
3. Describe your favorite venue for performing.
I have performed in may great venues, I don't have a particular venue I like. love to perform in theaters. I love the acoustics and it is a little more intimate than a bigger venue. Also, another reason why I like theaters over a club for instance. People are specifically coming to see the show and are more focused on you like they are watching a movie.
4. Tell our readers about your favorite performance in your career.
That is a tough one, I had many great performances throughout my career. It is hard to pick a favorite. One that comes to mind, I was playing in NYC at a close friends benefit at the Bowery Ballroom. Headlining that night was Lou Reed, Little Steven, Sylvain Sylvain and many more. My band for that evening was Bob Dylan's band leader on bass and the drummer of the Smithereens. It was a great performance and a really great vibe with all these great musicians that night.
5. Describe your worst performance. What did you learn from this experience?
I usually have great experiences live, but one that pops up in my head was when I was playing at a jam. I was using the backline gear that was supplied by the club and when I got onstage the gear was working until I started playing the first song. It quit, it started again, and finally after switching things around it worked fine. Later on in the night it cut out with someone else.
From this experience, it is always important to check over your own gear and when using backline gear you have to adjust quickly should issues arise. I always maintain my own gear to make sure it is working properly.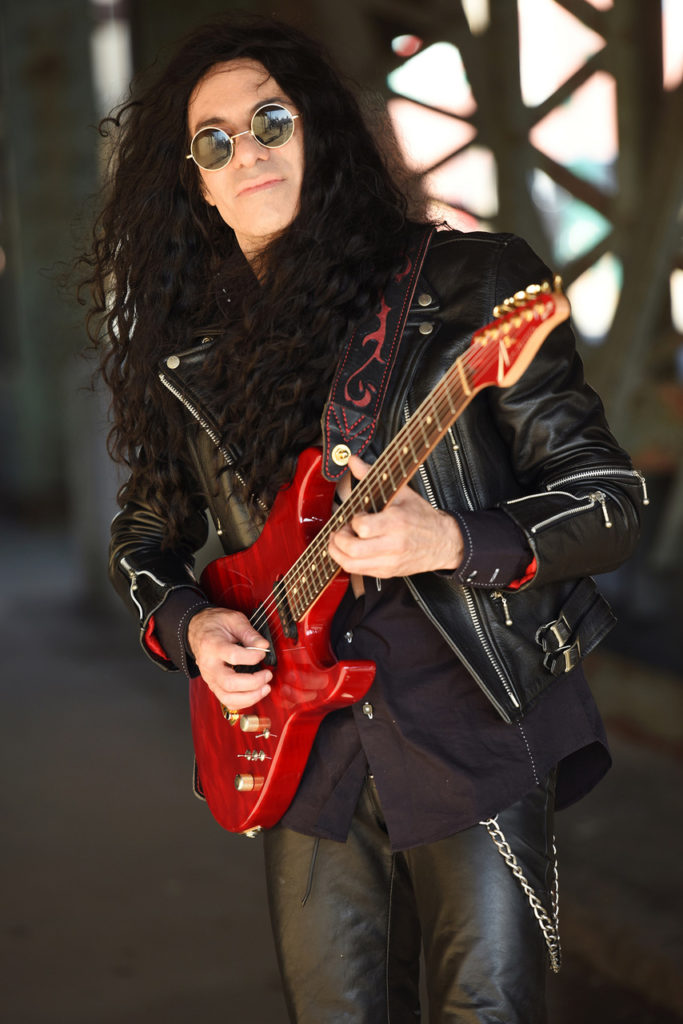 6. Tell me what your first music teacher was like. What lessons did you learn from them that you still use today?
My first guitar teacher was great. He was a jazz player that was open to everything and he set me off on the right path. He taught me how to read music, scales, theory, ear training etc. Being that he was a jazz guitarist, he would show me jazz chords as well as the basics. I was bringing in heavy metal tunes that I wanted to learn and in the same lesson he would show me all this jazz stuff.
I learned a lot from him, but one of the lessons I learned is to be well-rounded as a player. Also, when teaching, is to show the student how to play their favorite songs as well as the important areas, like reading music and theory etc.
7. Do you follow a process or ritual before a performance?
Yes I do have things that I like to do before a show. I usually run through the material that I will be playing and to keep my fingers limbered throughout the day. Also, I like to eat some pasta and a banana before each performance.
8. What interests or hobbies do you have outside of music?
I don't have many hobbies outside of music. I do music full time and it doesn't leave much space for hobbies. But, sometimes I like to watch movies in my free time and I have been trying to do more exercising. Also, I do like traveling too. I try to book space in between my shows to visit different places.
9. Can you tell our readers a little more about your new CD "Reset" and what the inspiration was behind this body of work?
The new album, "Reset" has 12 new tracks, 58 minutes in length and it is my 11th solo album. There is some intense stuff on it and there is some very melodic compositions as well. It moves around a lot and I have had a lot of great response from people.
As the world was resetting there is some new beginnings in my life that I have been exploring with. Also, during the pandemic and before I composed and recorded over 20 new tracks. Even know the situation, It was great to have the extra time to focus on the album.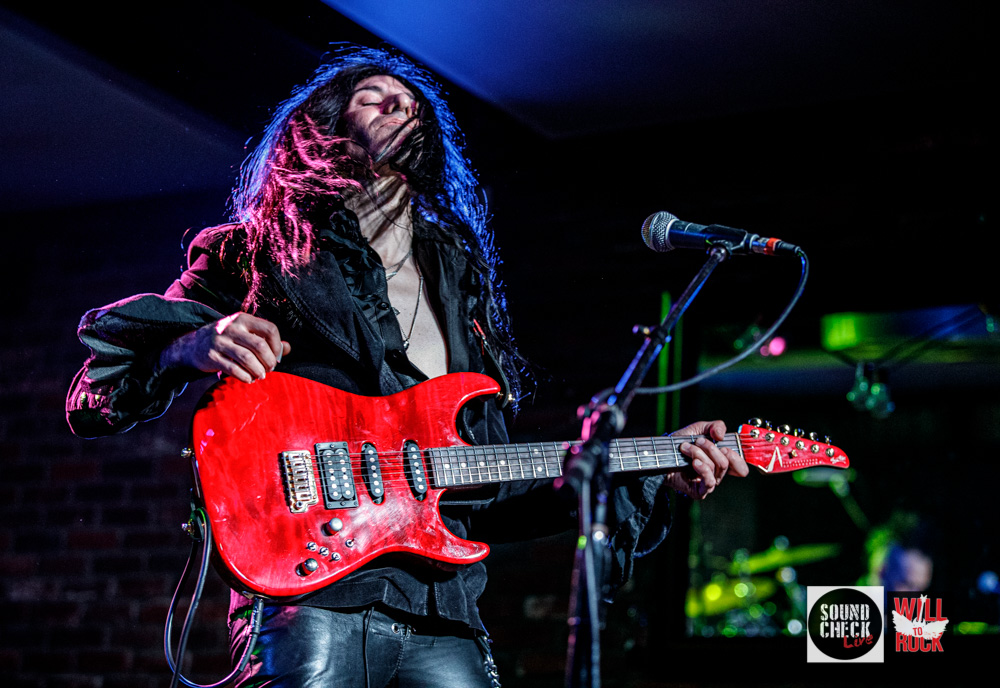 10. If you did not become a musician, what would you be doing right now?
I'm not really sure what I would be doing if I wasn't a musician. Maybe something with acting, it seems like that would be fun.
11. What do you feel is the best song that you have ever released and why?
There are a few songs at the top of my head that I could mention. But, if I had to pick one in the more recent years or from the latest album. I would say "Waisted Time". It is one of my favorite songs I have written. The melody is very catchy and there is a lot of feel in it. Also, it has one of my favorite guitar solos I have written to date. There is no shredding in it, just slow and melodic.
12. If you can have your fans remember one thing about you, what would it be?
I want my fans to remember that the music I write comes from my heart and is heart-felt.
13. On a scale of around 1 to 666, how good is your own new CD 'Reset compared to your last one?
The previous album "The Fire Within" is 666. The "Reset" album is 667.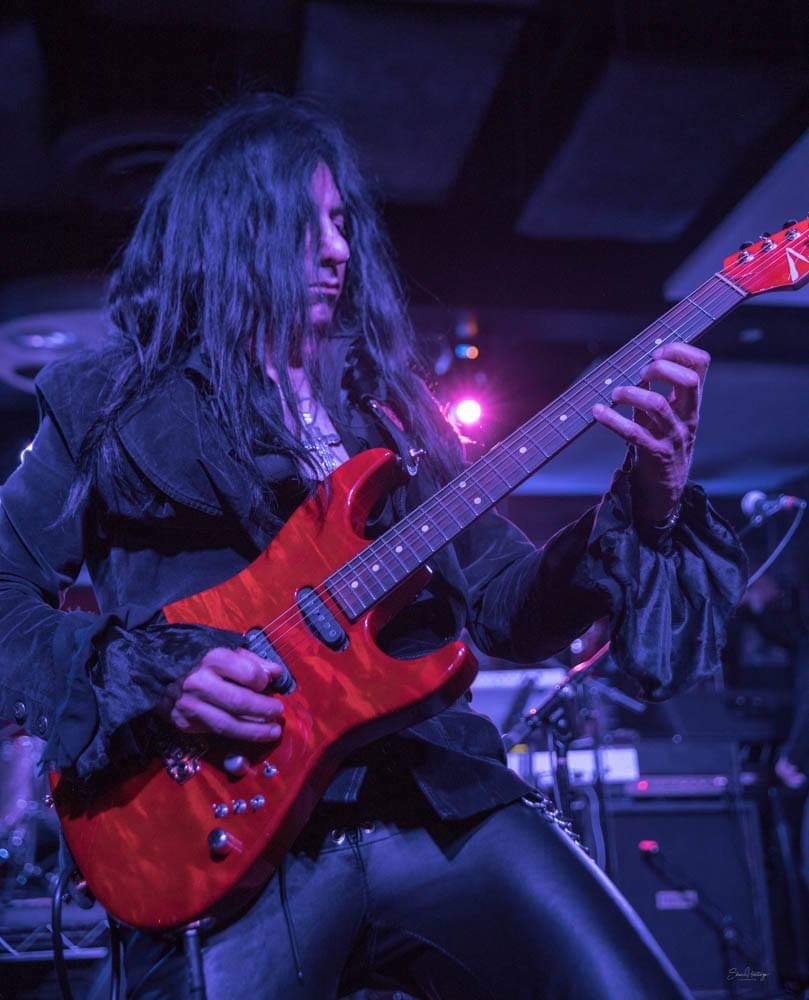 14. Which musician would you like to collaborate with next?
I don't have anyone in mind that I would collaborate with. There is some musicians I can mention that are not alive anymore. But, It would be amazing to collaborate with someone like Ozzy.
15. Who and what got you into music?
I kind of fell into it and there was some things that helped line it up. I did have some influence. I was heavily into Black Sabbath and that was a real big inspiration hearing their amazing music. My brother strummed some chords and I used to hang out at the music store in the mall. Also, being that my Dad was a violinist before my time, I'm sure that helped inherit the gene.
16. If you had one message to give to your fans, what would it be?
Thanks for all your support over the years. Also, support your favorite artists and directly purchase merchandise through their websites.
17. Which famous musicians do you admire?
I admire many of them, a lot of them are not alive. But to name a few, I like Jimi Hendrix, Niccolo Paganini, Ronnie Dio, Prince, Michael Jackson, members of Black Sabbath and more I can mention.
18. What is your favorite song to perform?
I don't have one favorite song. There is a few favs I can mention I love to play. I really like playing "The Fire Within", "Feed the Flame" and "Vibe" to name a few.
19. 'If you could change anything about the industry, what would it be?'
I think that musicians should be making more money and deserve more recognition. I'm not big on the streaming services, the people behind the desks are making most of the money. The downloading is convenient, but it would be great if these companies can encourage people to buy more physical products.
20. *Lastly a little comic relief question* If you were a fruit what fruit would you be and why?
I would be a banana. Because I eat them a lot and eat one before I hit the stage.
Thank you for the interview.
You are very welcome!
***Interview by Georgina Strilakos
Click here for the original feature!