The Troy Record – Show and Album Review!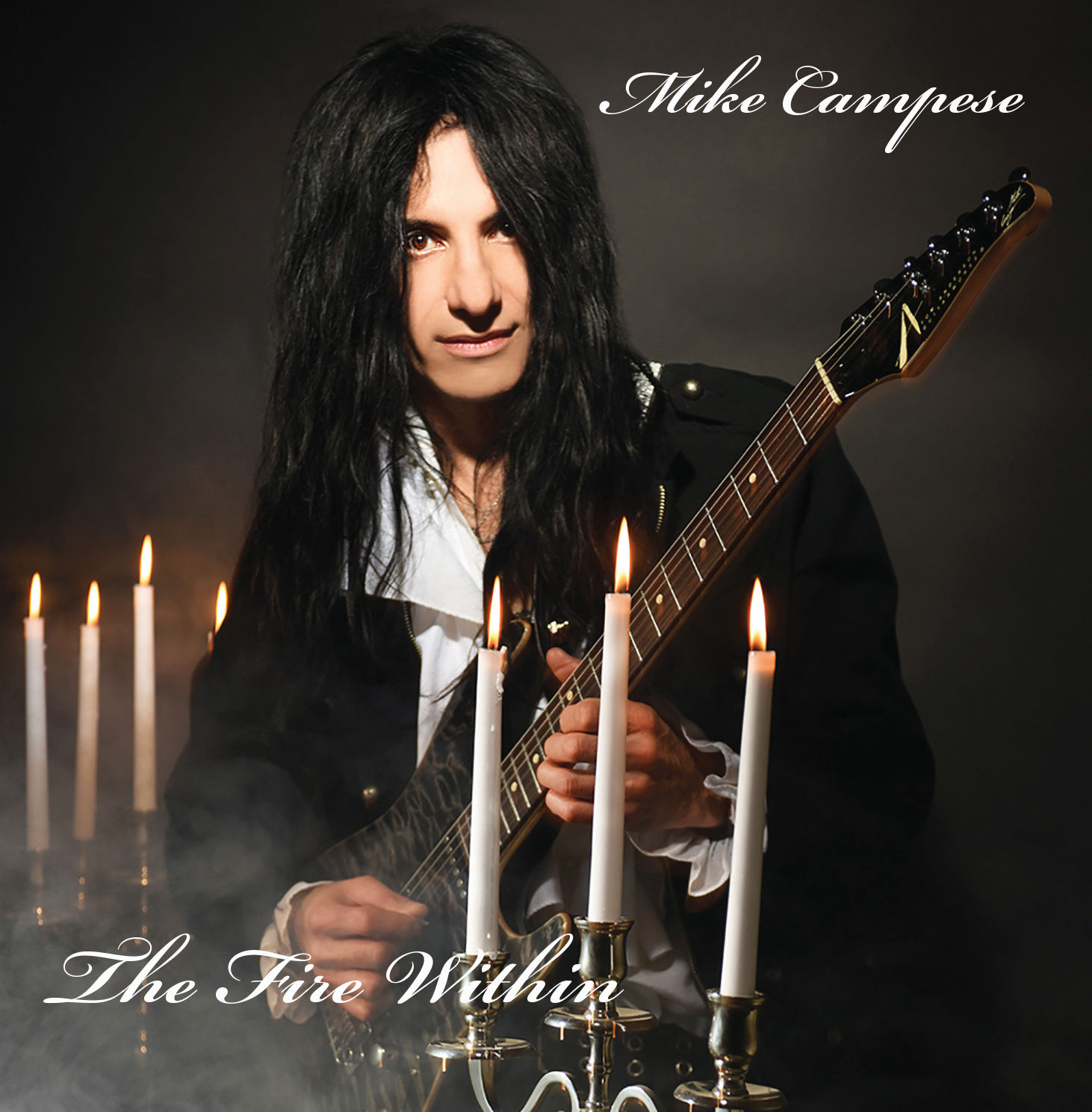 Local guitarist releases new album
Local guitarist and composer Mike Campese recently released his 10th studio album, "The Fire Within."
By Lauren Halligan, The Record
WATERFORD, N.Y. >> Local virtuoso guitarist and composer Mike Campese is marking a milestone with the release of his 10th studio album, "The Fire Within."
The Latham based musician, a former member of the famous Trans-Siberian Orchestra, said this is his heaviest album to date.
The follow-up to Campese's ninth solo album, titled "Chapters," each tune on the 12-song, 50-minute album features not only Campese's talents but the powerhouse drumming of Yngwie Malmsteen's Patrick Johansson.
The album consists of seven instrumentals and five vocal tracks, kicking off with cinematic song, "The Battle of Pompeii." Campese was inspired to write this piece while on tour of Italy visiting the ruins of Pompeii.
Likewise, the upbeat instrumentals "On the Road to Liguria" and "Tuscan Road" were inspired by Campese driving on across Italy's terrain.
Immediately following "The Battle of Pompeii" is the blistering title track, "The Fire Within," which features some ferocious guitar work and some of Campese's finest shredding to date.
"Feed the Flame," one of Campese's favorites to play, is another fast blistering tune, with some super-quick classical lines.
Campese visits his roots with his metal-inspired song "Broken Promises" that has heavy distorted power chords and haunting melodies.
Another heavy song is "Desire," which includes some very fast shredding that the metal fans are really going to love.
There may be some serious shredding on this album, but Campese continues to play and write what he calls, "melodic shredding."
This album has some heavy music on it, and there is something for everyone. There is even a slow beautiful ballad titled "All Alone," featuring soaring guitar and vocal melodies, with a very lush arrangement.
Like all of Campese's releases, The Fire Within shows his versatility as a player and writer. There are some funky tunes on this album like "Walking Contradiction" and "Throw It All Away."
There is even a blues track on the record called "Hana Highway." This song was written in Maui, Hawaii and was inspired by driving the Hana Highway. Campese drove the 64-mile road, with 620 hair pin turns and 59 bridges that are mostly one lane – while only eating a banana, a bagel and drinking two cups of coffee. This song features some of Campese's best blues playing and slide guitar to date.
"All my albums are based on true life experiences," the Musicians Institute graduate said. "'The Fire Within' is my heaviest album with lots of fire, that directly reflects my influences as a teenager and a experienced musician."
Campese is very proud of this album, and believes his fans are going to love it. "Because of my versatility," he said, "there is always something for everyone."
The album is available at www.mikecampese.com and all worldwide platforms, such as Amazon, iTunes, etc.
Local fans can also catch Campese playing on Friday night at Chrome, located at 405 Hudson River Rd. in Waterford. Music begins at 7 p.m.
Campese has performed and opened for many national acts such as Yngwie Malmsteen, Michael Schenker, The B-52's, Lou Reed, The members of Yes and Asia, KC and the Sunshine band, Spin Doctors, Little Steven, Sylvain Sylvain of the New York Dolls, Sebastian Bach on 2 tours, Dokken, Kip Winger, Rik Emmett Of Triumph, Lizzy Borden, Vinnie Moore, Joe Bonamassa, Jon Oliva, Geoff Tate of Queensryche, Avatar and many more.
When he's not writing or performing, Campese teaches more than 60 students a week and is one of the top teachers in the area. He is a lesson writer for many national guitar magazines such as Guitar World, Guitar One and Guitar Player. Currently, he has his own monthly column in Italy's premier magazine, Axe magazine. He also writes lessons for several online sites such as Guitar9.com, ibreathemusic, Chops From Hell, Shred Academy, Premier Guitar and The Sound Guitar mag.
More information on Mike Campese and his upcoming performances is available online at www.mikecampese.com.
Original Feature, click here!